Event Update: BBoy Massacre 8. Fri, Jan. 13th, 2012.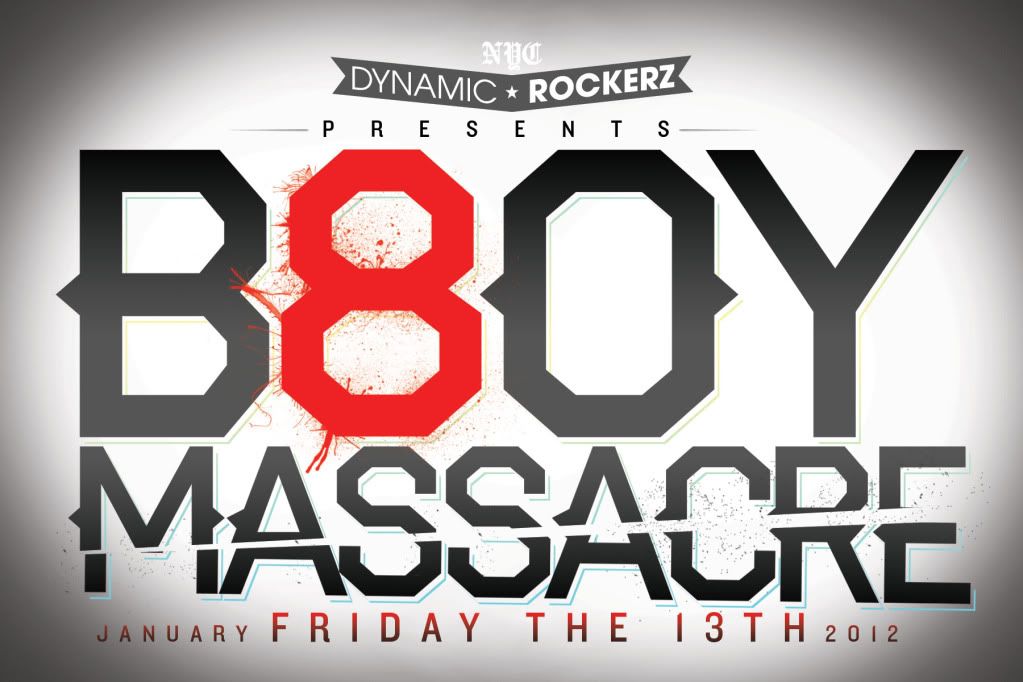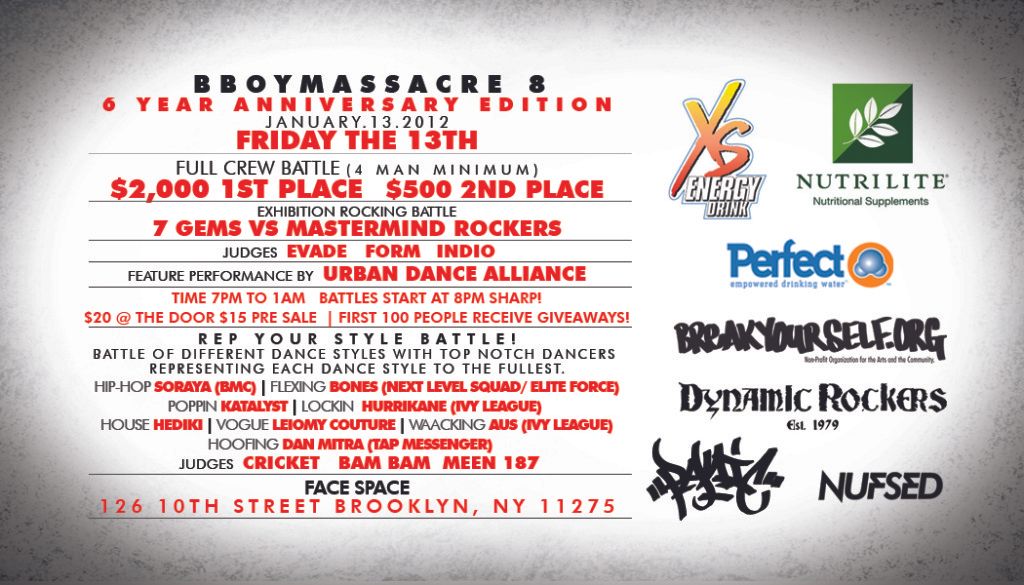 DYNAMIC ROCKERS PRESENTS:
FRIDAY THE 13 BBOY MASSACRE 8
6 Year Anniversary Edition
January 13, 2012
Full Crew Battle
(4 man minimum to whatever number of members you want)
$2,000 1st Place battle
$500 2nd Place
Judges:
Indio
Form
Evade
DJ's:
Ex
DP One
Dredel
Last year's Massacre!!!
Check out the video below. It's hot fire!!!
$20 @ the door
$15 presale!
No top 16. Straight Massacre!!!
Rep Your Style Battle!!!
(This is a Style vs Style battle! Not an All Style dance battle. Each style will have a top notch representative.)
These are the categories and the dancers
This is an invite only battle. No open spots.
Hip Hop- Soraya
Flexing- Bones
Popping- Katalyst
Locking- Hurricane
House- Hideki
Vogue- Leiomy
Wacking- Aus
Hoofing- Dan Mitra
Judges:
Cricket
Bam Bam
Meen 187